Over 30 years after our first rod has been catching fish, VRC is continuing our commitment to craft the finest equipment available to the sport today. All VRC rods are painstakingly handcrafted to exacting standards, in which the words "good enough", or "no one will know the difference", are ever spoken by anyone associated with their creation. Feedback from guides and passionate fishermen, some who spend over 200 days a year on the water, have allowed us to design rods that are truly "second to none".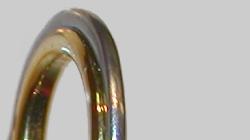 Attention to detail doesn't stop with the production of your rods; we strive for complete customer satisfaction. Experience, a lifetime warranty, and prompt courteous service, are just as important to us, as they are to you.

Rest assured, no matter what type of fishing you're interested in, you can not purchase a better experience. We've been delivering that to sportsmen for over 25 years, and we'd like to do the same for you!
The staff at VRC